Blog — overheating
Posted by Christos Papakyriacou on

Edward Aloysius Murphy Jr (1918-1990), an American aeronautical engineer declared in the early 90's that, "if something can go wrong it will". This has become to be known as Murphy' s Law. He said that, in order to alert people to expect the worst in a given situation. I do think he intended this as a warning for people to do everything possible to "prevent the worst from happening". In that spirit we operate as a company. Specializing in a rather "hazardous" profession, installing, maintaining and repairing Uninterruptible Power Supplies, UPS, we place utmost importance in preventing bad things from...
Posted by Christos Papakyriacou on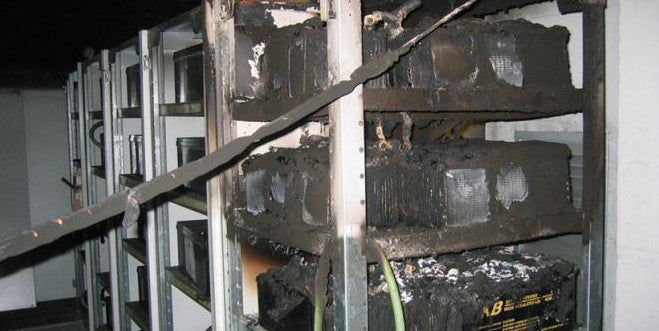 Οι περισσότερες βλάβες σε Συστήματα UPS προκαλούνται από ελαττωματικές μπαταρίες. Θα μπορούσε να πει κανείς ότι το τρωτό σημείο των Συστημάτων UPS εστιάζεται σε βλάβες των μπαταριών. Αυτό όμως μπορεί να αποφευχθεί με τις σωστές διαδικασίες και τρόπους χρήσης των μπαταριών. Θα αναλύσουμε σε συντομία τις 5 κύριες αιτίες που προκαλούν πρόωρη βλάβη στις μπαταρίες και πως μπορούμε να τις αποτρέψουμε. Όλοι γνωρίζουμε ότι οι μπαταρίες αποθηκεύουν ρεύμα, που δημιουργείται μέσω χημικής αντίδρασης στο εσωτερικό των μπαταριών. Αυτή η ενέργεια αποθηκεύεται στις μπαταρίες και μπορεί να χρησιμοποιηθεί για κάποια χρονική περίοδο. Όσο καλά κι αν συντηρούνται, αποθηκεύονται ή χρησιμοποιούνται οι...